Head Instructor

Maurice Allan is a former Olympic freestyle wrestler, 8th degree judo black belt, multiple British and Scottish Judo National Champion, and 1975 World Sambo Wrestling Champion. For his contributions to the grappling arts as a competitor and a teacher, his native Scotland recognized Maurice as the "Scottish Wrestler of the Century" and the Queen of England awarded him "Most Excellent Order of the British Empire."
Maurice represented the UK in freestyle wrestling at the 1976 Olympics and at numerous other world competitions in judo and wrestling. He began as a formidable competitor in the Scottish style of wrestling unique to his homeland and developed into a grappler of international stature. Maurice was the first Scot and first U.K. citizen to win gold in amateur world wrestling competition since the 1908 London Olympic Games. In recognition of his competitive and coaching contributions to British wrestling, Queen Elizabeth appointed Maurice Allan to Most Excellent Order of the British Empire ("MBE") in 1975. His native Scotland picked him as the greatest Scottish wrestler of the 20th century.
1976 British Freestyle Olympic Team, Montreal Olympics
1975 Gold Medal 90Kg World Sambo Championship, Minsk
1974 90kg Bronze Medal European Sambo Championship, Madrid
1974 Bronze Freestyle Wrestling,
European Commonwealth Games
Scottish & British National Judo Champion
Scottish & British National Freestyle Wrestling Champion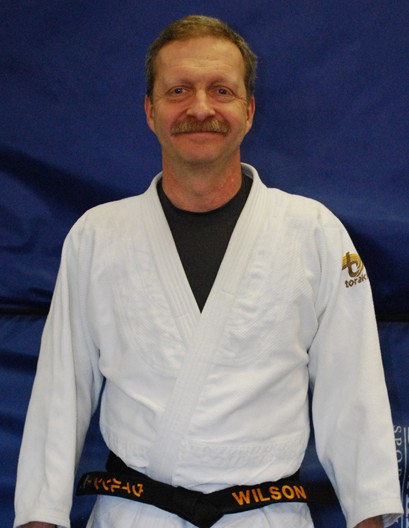 Wesley Wilson holds the rank of Shodan and serves as one of the instructors for Judo Kids. He is the father of three athletic children. Rachel, his youngest daughter, is an Ikkyu and has won many local and regional tournaments including twice winning the Virginia state championship. Wes taught Beginning Judo at Auburn University in the early 1980s and has assisted at Sportjudo since 2008. Wes is trained and certified as a coach by USAJudo.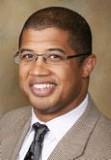 Wiemi Douoguih, MD, an orthopaedic surgeon, serves as Director of Sports Medicine for MedStar Washington Hospital Center's Department of Orthopaedic Surgery. He currently serves as the Medical Director for the Washington Nationals (MLB). Dr. Douoguih is a member National Orthopedics, P.C.
He is a graduate of Washington and Lee University in Lexington, VA and the Medical College of Virginia in Richmond. Dr. Douoguih is an alumnus of the Union Memorial Residency Program.
Dr. Douoguih serves as a Team Physician for the United States Judo Team, and is a consultant for the University of Maryland athletic teams (NCAA). He is board-certified in orthopaedic surgery, and completed a sports fellowship at the prestigious Kerlan-Jobe Orthopaedic Clinic in Los Angeles. Dr. Douoguih has also served as an assistant team physician for the Washington Redskins, Los Angeles Lakers, Los Angeles Dodgers, Los Angeles Kings, Anaheim Angels, and Anaheim Mighty Ducks as well as for the teams of Loyola Marymount University.
Dr. Douoguih specializes in arthroscopic surgery of the shoulder, elbow and knee, with a particular emphasis on new and emerging minimally invasive reconstructive surgical procedures.
Craig Agena has been practicing Judo
for half a century and
represented the United States in the 1984 Olympics Games in Los Angeles in the 143Lbs(65Kg) weight class. He has extensive experience competing, teaching, and coaching Judo in Germany, Japan, and the United States. An accomplished competitor at the national and international level, Mr. Agena has now dedicated himself to teaching and motivating young aspiring Judoka to achieve their full potential. A decorated 30-year Army officer, Mr. Agena is also a recipient of the prestigious Order-of-the-Rising-Sun awarded by Prime Minister Abe on behalf of the Emperor of Japan for three decades of contributions to the U.S. Japan alliance, extensive research on 16th century Japanese warfare, and other cultural contributions including the promotion of Judo. An avid Judo historian, Mr. Agena boasts one of the largest private collections of Olympic and Judo memorabilia in the World.
• 1976 – Junior National Champion
• 1978 – High School National Champion
• 1981 – Collegiate National Champion
• 1981 – National Sports Festival Champion
• 1983 – Senior National Champion
• 1983 – Scandinavian Open Champion
• 1983 – Pacific Rim International (Bronze)
• 1984 – Belgian Open Champion
• 1984 – Olympic Team, Los Angeles
• 1987 – World Military Championship – CISM (Bronze)
Miyaragchaa (Miya) Sanjaasuren, a judoka from Mongolia,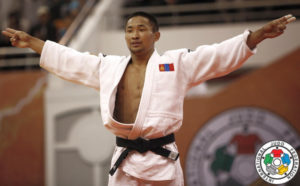 is a recent addition to Sport Judo's Assistant Coaching staff. Miya won the IJF World Masters in Suwon in 2010 and Almaty in 2013. He has won multiple medals at Asian Championships U66kg.